•••
Dick Cavett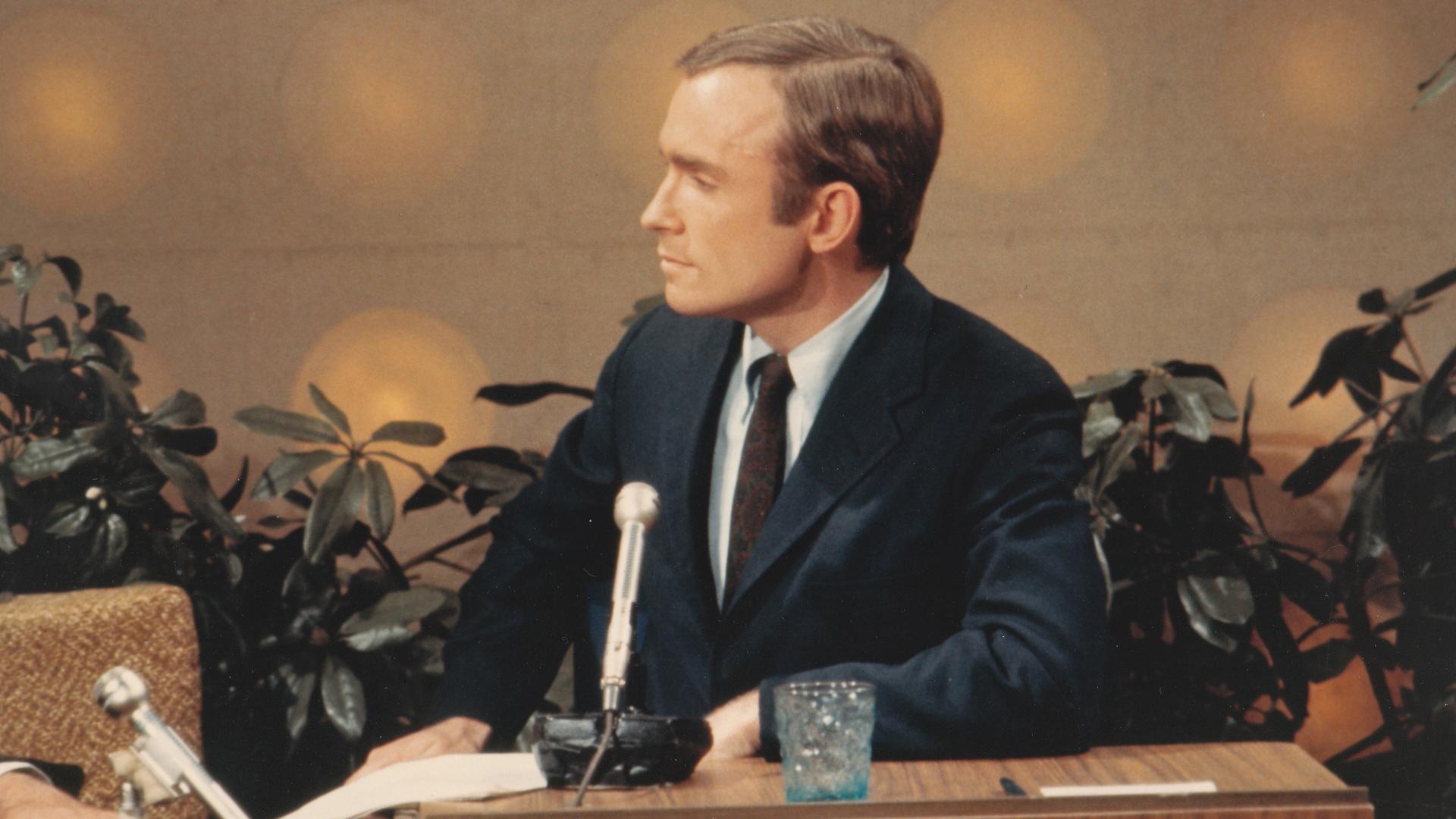 Rick Herman had been conducting damage control ever since Nancy Moran's article was published in the New York Times. It was up to Herman to explain Brody's message and to spin the giveaway. Before the negative publicity in the wake of Moran's article, Herman could not decide whether Brody was just a prankster who was pulling a glorious joke on the world or whether Brody's entire plan was not to become famous but actually to do some good. Eventually, Herman decided it was the latter: Brody would use his fortune, whatever its size, as seed money, which would then cause others to contribute, which would cause more to contribute, and so on and so on. Good deed would build upon good deed. With the money and public support, Brody would pressure Nixon into ending the war. Herman bought into Brody's vision, but Brody's strange actions and statements where hard to sell to the public. It would be tough, but Herman had a job to do, and, in an effort to continue Brody's message and downplay the negative publicity, Herman contacted the producers of The Tonight Show. Carson had been on vacation when Brody first hit the news, and now the show was booked solid for several weeks. The producer politely declined but suggested that a Brody appearance might be more appropriate for The Dick Cavett Show.
Cavett's show had first aired on ABC in March 1968 as part of its daytime line up. The show moved to the evening schedule in May 1969 as a summer replacement show, but Cavett had great success, including a notable show in August when many of the rock stars playing Woodstock appeared. In late December 1969, the show, slightly reformatted, was moved to the late night slot. Cavett had started as a writer for Carson. He had a quick wit and was a good interviewer. His Woodstock shows demonstrated that he could attract artists who appealed to a younger audience. Like Carson's show, Cavett's ran ninety minutes and began with a monologue. Cavett was still finding his late night audience when he booked Brody for the February 9 show. The fever around Brody had died down, and Cavett's interview was more the coda to the story than the story itself. It was Brody's opportunity to make sense of it all.
Cavett's office was in 1650 Broadway, the same building that housed Brody's office. During those days, Cavett and his staff had experienced first-hand the madness and gold fever that followed Brody's announcement that he would giveaway his fortune. Negotiations between Cavett's people and Brody's people were complicated. Cavett was determined not to let Brody take over the show. Cavett wanted to remain in control. He didn't want the interview to devolve into a bad acid trip or free association. Tony Converse was producing the show, and he set some firm rules. He would not let Brody play the guitar, nor could Renée be with Brody during the interview. This was a one-on-one format, and it would stay that way. Brody was despondent. But he would go on without his guitar and without Renée. There was news to announce. He had stopped a Swiss Bank swindle worth a hundred million, and he was in line to receive a sizable reward, perhaps as much as $10 million depending on the exchange rate.
"Look," Converse said. "No guitar, no Renée, no Bank Swindle. No nonsense. Just go on and apologize if that's what you want to do. Tell the people calmly why you said the things you said." Brody became upset, and Nolan and Herman had to soothe him. It was another chance to be on a national network, and he needed the publicity. The public was losing interest. He was yesterday's news, but he still had plans. He was talking about running for mayor of New York on the Prince of Peace ticket. There was also the Michael J. Brody Jr. Foundation, which had been set up as a charity.
The afternoon of the taping, Brody tried on several different outfits, finally deciding, with Renée's help, on conservative attire, including the same navy blue blazer he had worn when they returned to New York from Jamaica on the 707. "How do I look?" Brody asked Nolan and Herman.
"You look great, Mike," Herman said.
Nolan nodded, with a soft "Great" to echo Herman's.
The four of them drove from Brody's father's apartment to the ABC studio in Times Square. Brody was scheduled to go on during the second half of the show. Other guests booked for the show were Gwen Verdon, Robert Morse and Jan Voors, the Belgian artist. Verdon, who had starred in such Broadway plays as Damn Yankees and Sweet Charity, had recently started working on a new soap opera, ABC's All My Children. Morse, who had starred in both the stage and screen versions of How to Succeed in Business without Really Trying, had recently wrapped up a new Disney film, The Boatniks. Cavett's show did not follow the same stage setup or formula as the Carson show. Before moving to late night, Cavett's prime time show featured a desk and guest chairs, much like Carson's stage set up. Cavett's late night show was more intimate, just five swivel chairs surrounding a small, round coffee table. Also, once a guest had been interviewed, the guest remained on stage as Cavett introduced and interviewed the other guests. In this fashion, the guests could interact with each other.
The Cavett show's band played "Glitter and Be Gay" to mark the halfway portion of the show. Renée comforted Brody and kissed him right after he was introduced by Cavett. He walked onto the stage alone. Morse and Voors had been interviewed and waited, with Cavett. Brody shook everyone's hands, and the audience applauded mildly.
Cavett was amused but paternal in his attitude. He offered Brody some softball questions so that Brody could explain what had happened.
"When I got back from my honeymoon, I was just an excited newlywed." Brody began. "I didn't realize what I was saying until I had said it. The $25 million just popped out. I wouldn't know $25 million if I saw it." Brody explained that he had received $250,000 when he turned 21 and he would receive about $40,000 per year from a trust fund. He wasn't certain how much he had given away in cash. The Scarsdale National Bank had pulled his line of credit, and he wasn't certain how many of his checks had been honored. He was trying to make good on all his promises.
The interview continued, but Brody could not restrain himself. He had money, perhaps not as much as $25,000,000, but he'd received donations, and he still had plans. The Vietnam War continued and needed to end. And the world was full of hunger and despair. Other millionaires were with him.
Cavett listened politely and controlled the interview carefully. The other guests on stage remained quietly bemused as they listened to Brody's plans and dreams.
"Mike," Cavett finally said, "I find you very sincere and very irrational."