•••
Doing a Brody
After his Sunday night show, Ed Sullivan gave an interview on CBS radio. He was asked about Brody's performance. "I thought he was fine," Sullivan said. "I was amazed. It's his first time as a professional singer. I really think he is amazingly good. The audience likes him." Sullivan was asked whether Brody's wealth would help or hurt his career. Sullivan thought it would help. Other reviews disagreed with Sullivan's assessment of Brody's talent.
The New York Daily News stated that Brody "wailed a soulful ballad called 'You Ain't Goin' Nowhere,' while pounding away on chords on a 12-string guitar as if it were a species of drum." Cynthia Lowry, the AP Television-Radio reporter, praised Sullivan but not Brody. Sullivan was a "keen and flexible booker of talent" and had played his cards well, building drama and holding off Brody until the end. She thought he would get a big rating, but, as for Brody's performance, she concluded, "It is very probable that Brody makes a better philanthropist than performer." Ben Gross, in his column, What's On, bemoaned the fact that "everybody and or everything" eventually appears on TV. Brody was exhibit A. Gross dismissed Brody's performance. "As far as his number and his singing were concerned…well, I think, he might have a greater future as a philanthropist than as a r'n'r sensation. But come to think of it, maybe this is a bit unfair. I guess that the truth is that Michael is just as good—or just as bad—as most rock 'n' rollers, some of whom have made what he doesn't need—millions." A combined news service story said that Brody sang "at a slightly lower volume than he played his guitar." Variety would later snidely comment that Brody "is believed to be on the way toward mastering a second chord on the instrument."
Irving Kolodin, the long-time music editor for the Saturday Review, wrote that Brody was "[h]igh on something rather stronger than hopes" and that he couldn't "sing even a little bit better than any other amateur." Kolodin, who had taught music at Julliard and was the foremost historian of the Metropolitan Opera, concluded that Brody's foray into music "affirmed what I along with others had long suspected—anyone with a guitar and sufficient nerve can qualify as a possible pop success, provided enough people are turned on, tuned in and otherwise tempted into buying the product thereof." He scoffed at Brody's claim that he had signed a record contract worth $100 million. "And even if he were a combination of Sinatra, Streisand and Bob Dylan, he'd have to buy out a record company before anyone would write even a million dollar contract for him." The Nevada State Journal said that Brody's performance was "amateurish at best." Many other critics agreed. Many print reporters openly stated that the giveaway promise had all been a publicity stunt.
The Canadian Broadcast Company announced that it would excise Brody's appearance from the Canadian broadcast of The Ed Sullivan Show, justifying the edit as being in the interest of "news timeliness," but Brody's lack of talent must also have been a factor. Indeed, everyone seemed to agree that Brody had little, if any, talent. But Brody had something more important than talent—fame. With his giveaway promise, he had tapped into America's obsession with celebrity. By playing on The Ed Sullivan Show, he had also joined the ranks of The Beatles, Elvis, The Doors and The Rolling Stones. He had instantly achieved a certain measure of comparable fame. Even though The Ed Sullivan Show had declined in the ratings, it was still a powerful force in the entertainment world, and Brody's appearance on it was a coup.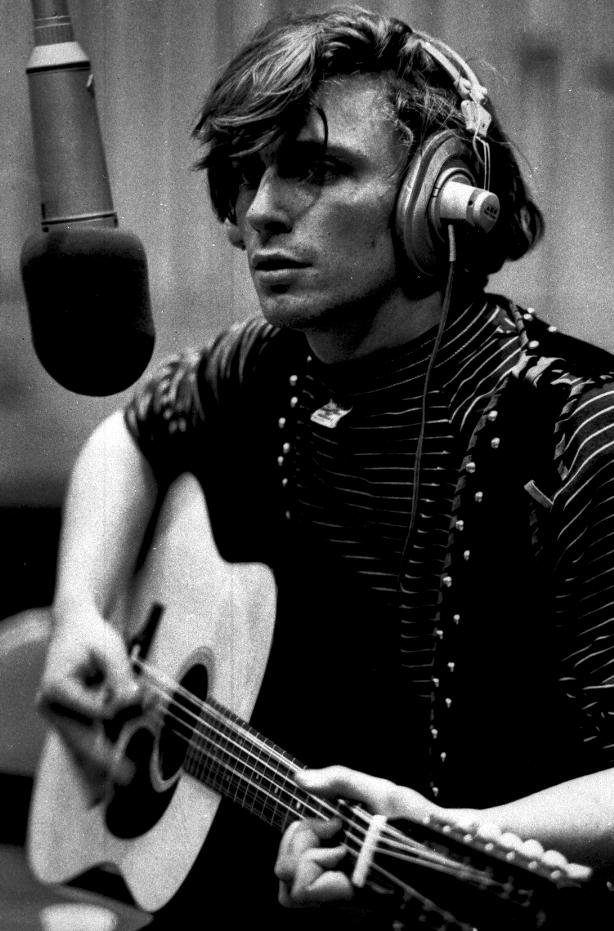 Brody parlayed that appearance into a record deal. Reviving a slang phrase from the 1880s when Steven Brodie in a publicity stunt jumped off the Brooklyn Bridge, Variety would later label this feat—using publicity to make a record—"Doing a Brody." On Tuesday, January 20, Brody inked an exclusive recording deal with RCA records. The contract called for the immediate recording of a 45. RCA, like Sullivan, knew a good story and decided to cash in on Brody's fame while it still had the chance. It planned to rush the 45 on the market within days. An album was contemplated depending on the success of the single. Brody would be paid $10,000 in cash. He insisted on cash—100 one-hundred dollar bills.
Tuesday afternoon Brody, Renée and his entourage went to RCA's Manhattan recording studio on Sixth Avenue. The media followed: TV and radio reporters, along with reporters and photographers from the New York papers, the news services and some trade publications, like Record World and Cash Box. Brody was dressed simply, in jeans and a Fantastic Four t-shirt, but he looked tired. He had not shaven in two-days, and his face had stubble of a beard. He had stuffed 20 or 30 one-hundred dollar bills in each moccasin. He gave three one-hundred dollar bills to a young receptionist, who said she wanted to continue her college education and needed the money to pay for tuition. Brody was still without a guitar, so a security guard, Curt Herr, a 67-year-old retired police officer, walked with him to a nearby music store. He paid $995, cash, for a new 12-string. Brody handed out one-hundred dollar bills to every employee in the store. He gave Herr $500 as a tip.
Brody spoke of his Vietnam Peace Plan, which all made sense in his mind. "I want to give $20 billion to North Vietnam. Then they won't want to fight anymore," he said. "You can't get a guy to fight in a rice paddy when he's driving around in a Cadillac. Do you understand?" There were other questions and rambling answers, but it was clear that Brody no longer enjoyed the Q&A. A harmless question from a female reporter from the New York Post set Brody off. He became belligerent, yelling that she was "plotting to write a derogatory story" about him. Herman stepped in front of Brody. The room became tense. Reporters paused mid-note. Herman whispered to Brody that the female reporter was from the Post. "Oh," Brody said, embarrassed. His face blushed. "I thought you wrote for the New York Times and they printed lies about me. I'm really sorry." He begged for forgiveness, and the other reporters laughed, nervously.
Brody had to go into Studio E to record, and many of the reporters hung around to hear Brody's own compositions. The recording session was difficult. Brody struggled with "You Ain't Going Nowhere," but, with the assistance of the sound engineers, he cut a version that sounded much better than the one he had sung on The Ed Sullivan Show. The other song was one he had written, entitled "The War is Over." He recorded it for the engineers several times, each time with slightly different lyrics. After nearly ten tries, the engineers said they had something they could work with. Brody went on to record six to eight other songs, most of them original compositions. After many attempts, the engineers indicated they were satisfied, and the session ended. Brody was given the $10,000 cash, which he handed to Renée, who stuffed the bills into her purse. After finishing up, Brody's group started to leave. Herr noticed that Renée had forgotten her purse; it was open and the one-hundred dollar bills were clearly visible. Herr picked it up and ran after them. He caught them in the hallway as they waited for the elevator. "You should be more careful," he said, handing the purse to Renée. She smiled and thanked him.
Brody's group crowded into the elevator. Somebody pushed the button for the lobby, but Brody reached over and pushed the button for the floor below. Brody grabbed the purse and got out at the next floor, Renée and the others trailing behind. He started handing out hundred bills to receptionists and secretaries. He repeated the event at each floor on the way to the lobby. The next day newspapers carried the story, with many estimating that Brody had given away $1800 during the course of the day, but other stories indicated that he had given away all $10,000 from the RCA contract before he left the building.
The next day Herbert Hellman of RCA Records publicly announced that the company had signed Brody and that his 45 would be released immediately. Hellman refused to disclose the terms of the deal. When asked about Brody's talent, Hellman said: "We heard the record and were convinced. I'm not saying Brody's voice is any better than any other popular singer but his song is poetic and I think he expresses it well." Brody announced that he would use all profits for world peace.
The prospects for the record—and for world peace—were not good. Brody's singing reminded a few reporters of Tiny Tim, and, of course, Renée with her combination of "awe and adoration" of her husband, reminded them of Miss Vickie. The comparisons were not meant to be complimentary. Tiny Tim was the stage name of Herbert Khaury. He played the Ukulele and sang in a fake falsetto voice. He wore his hair long. By January 1970, Tiny Tim had had his 15 minutes of fame, which actually lasted for over a year. His single, "Tiptoe Through the Tulips," had been a big hit in 1968, reaching number 17 on the pop charts. Tim followed up that hit with two more albums, one in 1968 and the other in 1969, and managed to stay in the public mind for most of the year, mostly with appearances on Rowan and Martin's Laugh-In or on various talk shows. In an amazing publicity stunt, on December 17, 1969, Tim, age 37, married his beautiful 17-year-old girlfriend, known to everyone as Miss Vickie, on The Tonight Show. It was the highest rated Tonight Show ever. More than 40 million viewers tuned in to watch what many considered a freak show. Jack O'Brian, in his Voice of Broadway column, argued: "Certainly Tim's a freak attraction but alongside mini-philanthropist-hopeless singer Michael Brody, Tim takes on considerable stature." Cynthia Lowry, the AP Television-Radio reporter, thought that Brody's performance on The Ed Sullivan Show was "the biggest anticlimax in television since the marriage of Tiny Tim."
Brody was compared to another hippie would-be singer and a far-more-dangerous character, Charles Manson. For some, Manson signified the end of the countercultural movement that had begun in the 1950s with the Beat Generation. As the 1960s dawned, beatniks became hipsters, who became hippies. But the flower children of the Summer of Love were far removed from the deranged murderer his followers called Charlie. In prison in the early 1960s, soon after the British Invasion by The Beatles and The Rolling Stones, Manson had learned to play the guitar, taught by none other than Alvin "Creepy" Karpis, the famed killer of the Bonnie-and-Clyde/John Dillinger Era. After his parole in 1967, Manson wrote and recorded several songs. He could not find a record company to release them, but he befriended Dennis Wilson of The Beach Boys. Wilson modified one of Manson's songs, "Cease to Exist," and, under the title "Never Learn Not to Live," included it as part of the Beach Boys 20/20 album, released in February 1969, six months before the Tate-LaBianca murders. In January 1970, while Manson was in jail awaiting trial for his role in those bloody crimes, he signed an agreement with Phil Kaufman to produce the songs he had recorded in 1967.
Manson, like Brody, stated often that, as a musician and songwriter, he would be bigger than the Beatles. But the Beatles were more than just a yardstick. Both Brody and Manson were obsessed with the Beatles, although for different reasons. Brody became convinced that it was his destiny to join Lennon—in music and in a joint effort to end the Vietnam War. Manson's obsession with The Beatles focused infamously on The White Album and what he perceived to be hidden messages urging him to commit murders to begin an apocalyptic race war called Helter Skelter. For some, Brody and Manson had another thing in common—a Messiah complex, drug induced. In a scathing article, Flora Lewis, a longtime journalist for the Washington Post and later the New York Times, wrote about "two young men at opposite ends of the country provoked sensations with their cruel attempts to play messiah." One was Brody, with his "grand visions of being the one chosen to make everybody rich, and end the war." He had enjoyed "the notoriety of proclaiming himself the universal benefactor. It didn't cost him much. It hurt a lot of people looking for someone to save them." The other was Charles Manson, who offered "a darker, sinister version of the messiah complex." Like Brody, he thought he was destined to save the world, not by false promises, but by killing people." According to Lewis, one expert psychiatrist, Dr. Sidney Cohen, the chief of psychiatry at Wadsworth Veterans Administration Hospital in Los Angeles, had been studying the Messiah complex. Dr. Cohen was quoted as saying: "We are accumulating a record number of chemical messiahs in America these days." Dr. Cohen was particularly critical of LSD. "The very nature of LSD-induced religious experience is one which can strongly support the belief that 'I've been chosen'. The certain feeling of omnipotence may well wear off—or perhaps it won't."