•••
Da Da Um Pa
After refueling in West Palm Beach, the Pan Am jet continued to San Juan, arriving at 4:30 a.m., Sunday, January 18. Brody and Renée had managed to sleep for several hours but were still tired by the time the group packed into several rental cars and began the drive to the Vanderbilt Condado Beach Hotel on Ashford Avenue along the gold coast. "This is beautiful," Brody told the New York Times reporter during the ride from the airport to the hotel. "There aren't any people grabbing at me." The cars passed La Laguna Los Corozos and turned onto Avenida de Roberto H. Todd. The top of the rising sun was visible over the horizon, and Brody felt relaxed. "Tomorrow," Brody said, not realizing that tomorrow had come. "We'll sit in the sun and go swimming." They arrived at the hotel a few minutes later.
Brody had no money, and neither did anyone in his group. Herman had managed to talk his way into free rental cars—Brody's fame had preceded him. At the hotel, Herman spoke for several minutes with the hotel's manager, Marcel Wortman, a man in his mid-30s. Brody leaned over Herman's shoulder, content to listen as Herman conned Wortman into comping the group some free rooms. After a few minutes, Brody's mood changed. He banged his fist on the front desk. "Just tell them not to bug me. Tell them to give me room to breathe and seven days of peace and quiet or I'll withdraw the whole offer." He stared directly into Wortman's eyes when he spoke. Wortman had no idea what offer he was talking about, but he assumed it was Brody's pledge to give his money away.
"I don't want to spend money," Brody told Wortman. "I just want to give it away." Brody described his plans for peace, ending poverty, curing diseases. He mentioned his plan to see Nixon and end the war, and there was of course his career as a rock 'n' roll star, or as a movie star. Wortman had seen a lot as the manager of the hotel, which had been a celebrity getaway since it was built by the Vanderbilt family in 1919, but he had never been confronted by an entourage at dawn. The pilots, in full uniform and crew cuts, and Markel, in a business suit, were a stark contrast to Brody and his band of hippies, one of whom stood barefooted, having left his shoes on the jet. Moran stayed back a few steps, taking notes and listening. Wortman was also doing a lot of listening—to Brody's vision and plans. Pan Am pilots sometimes stayed at the hotel during layovers, and he was impressed that a reporter from the New York Times was there. He had read about Brody earlier in the week, and he saw a good opportunity for some free publicity. He checked the register and room information, and finally gave them six complimentary rooms overlooking the water. He asked if they needed help with their luggage. They didn't. They had none. Wortman asked if Brody wanted anything. No, Brody said. All he wanted was some peace and quiet.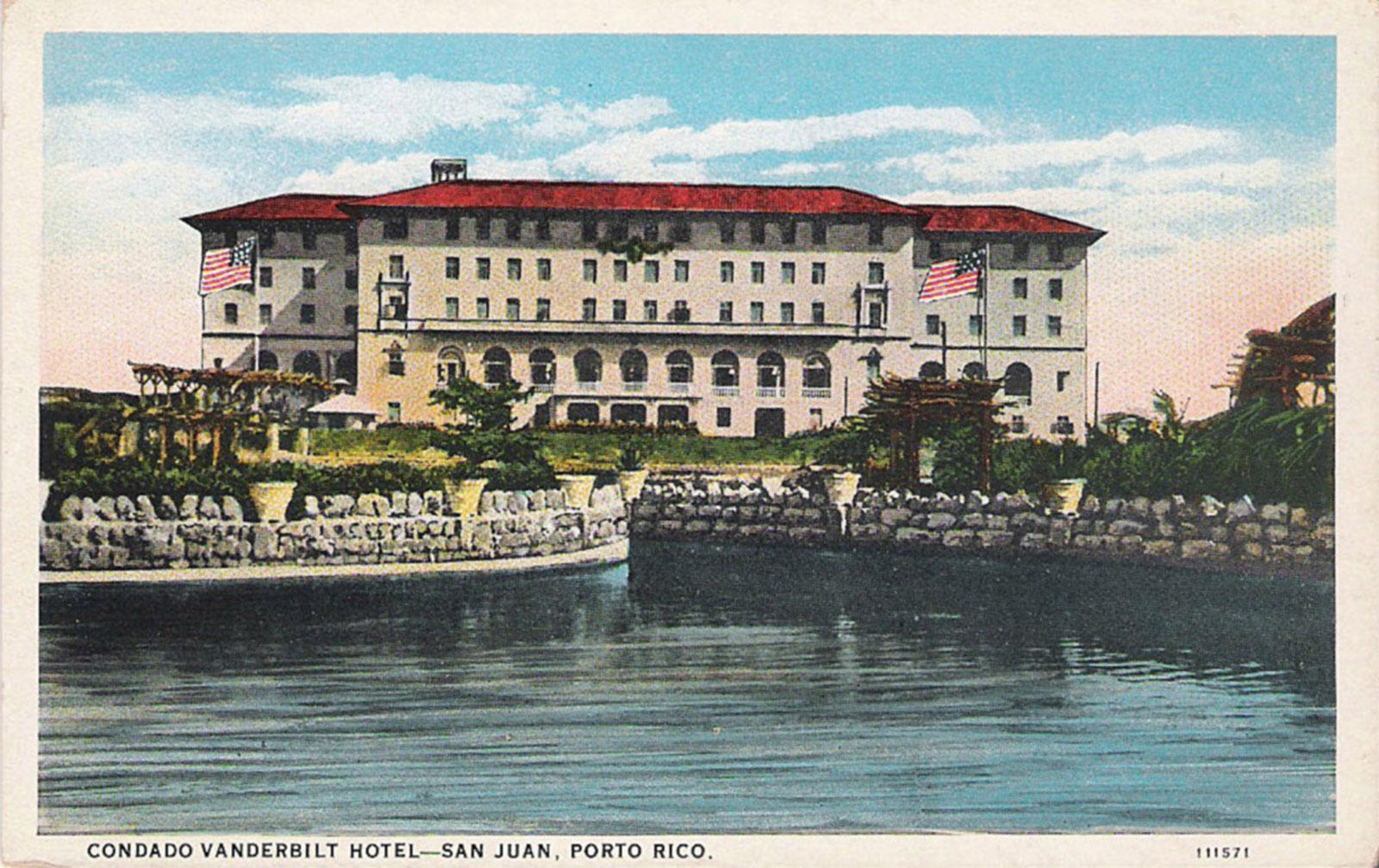 Wortman personally opened up the rooms for the group. Four of the six rooms adjoined, and Brody walked from room to room opening the shared interior doors. He and Renée collapsed on one of the beds. After about four hours sleep, they got up. Herman was on the telephone talking to Ed Sullivan's producer. Chickenhawk snored on the couch. Wortman and several room service waiters brought brunch, along with television and news reporters from San Juan. Brody wandered from room to room conducting a news conference, expounding on the world, the wars, his plan for peace, and his recording career. He told everyone that he had given his guitar away to a bum on the street. A few minutes later, he changed his story. The guitar had been stolen along with his wedding ring and wallet. Greed was the problem. Greed was the greatest sin. As he talked, others in the group discussed whether they could go to the horse races at El Hipódromo Camarero, but they had no money, and Herman was reminding everyone that they had made a commitment to The Ed Sullivan Show. He urged Brody to return. It was an opportunity, and afterwards, Brody could announce his plans to the world.
Brody felt better after the few hours of sleep. He'd been having headaches but the rest helped. He felt safe in San Juan, and did not want to return to New York.
Brody poured a cup of coffee. "People try to kill me by putting acid in my coffee," he announced, "but I will never die." He sipped the coffee and walked from room to room, with reporters trailing behind scribbling notes. He mentioned that he was working on a Vietnam Peace Plan, which would have the American troops home within a week. He planned to save the people of Haiti by dropping one-dollar bills from an airplane. And he had already saved the people of Biafra. Exactly how he saved them was a secret, but he would disclose it in a news conference, soon.
"I am whatever you want me to be. If you think I am a phony, then I am a phony. If you believe in me, then that is what I am." And he added, "Anyone who believes in me will never die." A Haitian woman named Margot Gassler de Villafane knocked on the door. She had heard from one of the staff that Brody was there. She had been trying to contact him in New York for several days. She wanted money to get her son and grandson out of Haiti. Brody had no money, but he scribbled out a check in the amount of $2,000 on the blank pages of one of the hotel's engagement calendars. Outside the hotel, a line formed as word spread about the presence of the Oleomargarine Heir. Brody asked Wortman to make certain that he wasn't bothered any more. He needed to think, about The Ed Sullivan Show and a return to New York to the crowds and the greed.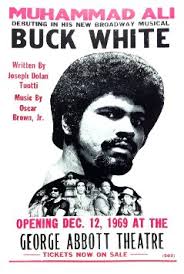 The ostensible headliner of The Ed Sullivan Show was Muhammad Ali, who was billed in the newspaper television listings and TV Guide as "Muhammad Ali (a.k.a. Cassius Clay)." His talent was listed as "dramatic speaker/singer." Ali had changed his name from Clay in 1964 after knocking out Sonny Liston and winning the heavyweight title. In April 1967, he refused to be drafted into the United States Armed Forces on the grounds that he was a conscientious objector. The federal government brought criminal charges against him. Two months later, Ali was convicted for voluntarily refusing induction into the armed services. He received the maximum sentence, five years in prison and a $10,000 fine. The New York State Athletic Commission immediately suspended Ali's boxing license and stripped his heavyweight title. Other state commissions did the same, precluding Ali from boxing while he battled the United States Government in court.
By January 1970, as the anti-war movement grew, the public viewed Ali's refusal to fight more favorably. Ali, at the time, was waiting to hear from the Fifth Circuit Court of Appeals, where his criminal case was pending. He was also trying to regain his boxing license so that he could resume his pugilistic career. His future was very uncertain. With mounting legal bills and no ability to earn money in the ring, Ali had turned to entertainment to earn a buck and keep his name in the limelight. He made speaking engagements and dabbled as an actor. In 1969, he signed on to "fight" Rocky Marciano, the retired undefeated heavyweight champ, in a "computer" fight that would be played in theatres as a closed circuit event. Ali, who was 27 years old, sported a 29-0 record and had been the undisputed heavyweight champion before his troubles with Uncle Sam began. Marciano was nearly twenty years older than Ali. After winning the crown in September 1952, Marciano fought four more years, then retired with a perfect 49-0 record. A Miami boxing promoter, Murray Woroner, was the brains behind the computer fight. Woroner had a radio show that often featured fantasy bouts between famous boxers. To lend credibility to these virtual events, Woroner had a computer pick the winner (or said he had a computer do it).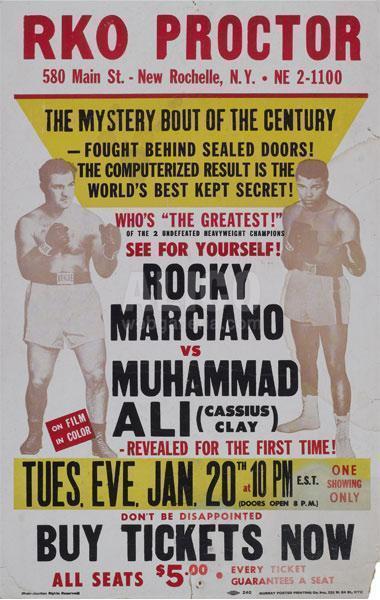 After Ali was forced into inactivity by the United States Government, Woroner had a radio tournament of fantasy fights between ex-heavyweight champions, including Ali. Marciano won the tournament. Ali lost to Jim Jeffries, who held the title from 1899 to 1905, when he retired undefeated. After Jack Johnson, an African-American, won the title in 1910, Jeffries came out of retirement for one purpose only. "'I am going into this fight for the sole purpose of proving that a white man is better than a Negro," he has been quoted as saying. Johnson knocked this Great White Hope down twice in the fifteenth round, and Jeffries' handlers stopped the fight. Ali, who considered himself the greatest fighter of all time, was not happy about losing to anyone, even if it was all made up. He was particularly unhappy to have lost to Jeffries, who was considered a racist by many because of his comments before the Johnson fight. Ali sued Woroner for defamation, and Woroner settled by paying Ali to fight Marciano in the computer fight. Ali and Marciano met in a Miami gymnasium in July 1969 to be filmed and photographed. They sparred lightly—dancing, bobbing and weaving, clenching, throwing jabs but generally pulling other punches—for nearly seventy rounds. Several different possible endings were filmed—Ali by knockout, Marciano by knock out, either by decision or TKO. Marciano was killed shortly thereafter in a plane crash in August 1969. During the fall, Woroner had spliced together the footage, plugged over a hundred variables into his computer, and conjured up the result. The entire show, dubbed the Super Fight, would be shown on closed circuit TV at various venues on January 20, 1970. But Ed Sullivan had booked Ali for another reason—his singing ability. In December 1969, Ali had tried his hand at Broadway, appearing as the lead in Buck White, a musical loosely based on the 1967 black power drama "Big Time Buck White" by Joseph Dolan Tuotti. The show opened at the George Abbot Theater on December 2. It closed seven shows later on December 6. After the show closed, Ali was back to scrounging for work, and Ed Sullivan, ever the opportunist, signed him up.
In addition to Ali, Sullivan had scheduled more mainstream entertainers for the January 18 show. Over the years, Sullivan's show typically had both special guests and guest stars. After a hiatus of 14 years, June Allyson would make her third appearance as a special guest, her first as a singer. Allyson started as a chorus girl in Broadway musicals, then segued into films during World War II. In the late 1940s and early 1950s, she made a number of well-received films. More often than not, she played the role of adoring wife, notably to Jimmy Stewart in The Glenn Miller Story, The Stratton Story and Strategic Air Command. As 1969 closed out, Allyson was working on a return to her roots—Broadway musicals. In January 1970, she took over the lead in the Broadway musical, Forty Carats. Joining Allyson as another special guest on Sullivan was Minnie Pearl, the comedienne with the straw hat and dangling price tag. It would be her first appearance on Sullivan. She was hardly new to the business. She had been performing for over thirty-years but had recently begun appearing as a regular on CBS's new show, Hee Haw.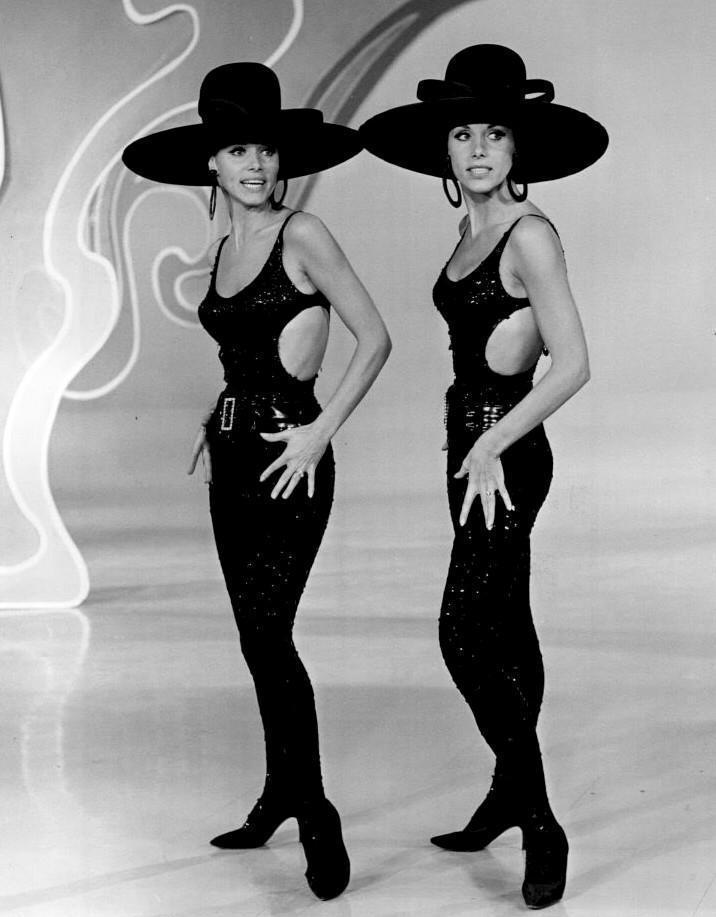 The rest of the show consisted of regulars. Buddy Greco, a Vegas-lounge singer was making his fifth appearance. He was scheduled to perform a medley of popular songs, including the Fifth Dimension's "Age of Aquarius" and Blood, Sweat & Tears' "Spinning Wheel." The lovely, leggy Kessler Twins, Alice and Ellen, from Germany would make their fourteenth appearance, as usual performing a confectionary song and dance cover of a Bert Bacharach composition. They got their start in the cabaret shows at the Lido in Paris in the late 1950s but made their name singing Da Da Um Pa, now a cult classic, on Italian television. The French magician/comedian Mac Ronay would make his fourth and last appearance: his act mixed magic, juggling, pantomime and comedy. Finally, Bill Dana would reprise, for the tenth and last time, the role of Jose Jimenez, the Mexican character he had created a decade earlier for a skit on The Steve Allen Show. The immediately popular character, whose standard answer to nearly all questions was "My name is Jose Jimenez," propelled Dana into the main stream of American TV culture. So popular was Jose Jimenez that his skit as Jose the Astronaut made the Mercury Seven astronauts adopt him as the honorary eighth astronaut. Dana parlayed the character into a sitcom that ran for two years, with Jose Jimenez as a bellhop at a posh New York hotel. Thereafter, Dana reprised the role with great frequency, appearing on The Spike Jones Show, Hollywood Parade, The Ed Sullivan Show and others. As the 1960s wore on, however, Dana had come to realize that the act was offensive to many Hispanics, and he, a Hungarian Jew, had grown uncomfortable performing it.
But the real attraction of Sullivan's show that evening was Brody. His name—"Mike Brody Jr."—had been put on the marquee outside the Ed Sullivan Theater on Broadway early Sunday morning, and by midday, a crowd started to gather. The phone lines at CBS were overwhelmed with callers wanting to know if Brody would appear. It was a frenzy comparable to when Elvis and The Beatles appeared on the show. Sullivan and his producer also wondered whether Brody would appear. The morning newspapers headlined with the story of his escape to Puerto Rico: "Money Man Beats Retreat;" "Brody Gets Away From It All In Chartered Jet To Florida;" "Besieged Millionaire Flees Money Hounds." The New York Sunday News, which Sullivan read, front paged the story: "THE RAINBOW OFF TO SAN JUAN The story detailed Brody's hostile reaction to the gold rushers and his escape to the Caribbean. The subtitle introduced another side to the story: "...but Is Brody a Pot of Gold?"